It is known when Google's annual developer event starts. The 2020 edition of Google I/O runs from 12 to 14 May. Google I/O is traditionally the moment when the new Android version is demonstrated.
Google also released the first Developer Preview of Android 11. This is earlier than previous years. The preview is not for consumer use and therefore not for your normal phone (your daily driver), it simply has too many errors. The actual launch is expected in the autumn of late 2020.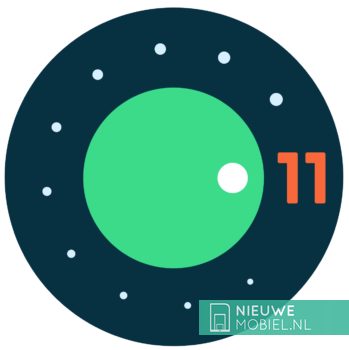 However, we already know what Google wants to focus on with Android 11. In short, it's 5G improvements, support for new screen types and better privacy and security settings. Developers will have access to 5G APIs to better utilize and monitor the higher bandwidth that 5G promises. Manufacturers of phones with screen holes and so-called waterfall screens can use standard APIs from Android 11 onwards without having to write their own separate software.
Bubbles and faster updates
Google also wants to focus on contacts and conversations. This provides shortcuts to contacts in the notification window. Expect a lot of so called Bubbles to send messages. In the area of privacy, a new choice is being made. If an app requests permission for something, it can be selected 'once' in addition to the existing 'refuse' and 'only during opening the app'. Phone manufacturers will also spend less time updating existing phones to newer Android versions. Google comes with new tools to roll out updates faster. Hopefully this will reduce the time you have to wait for your smartphone to be updated.
Android 11 Developer Preview
The first Developer Preview of Android 11 is available for daredevils to download for the Pixel 2, 2 XL, Pixel 3, 3 XL, Pixel 3a, 3a XL, Pixel 4 and 4 XL. For this you will need to manually download and flash a system image. As the previews progress, so will Over The Air.