Samsung unveiled its Galaxy S20 series in San Francisco. In addition to the S20, S20+ and S20 Ultra, it also unfolded its second folding device, the Galaxy Z Flip. Each and every one of them no cheap phones but with attractive features.
It is becoming increasingly difficult for telecom manufacturers to keep unannounced phones secret. Almost everything of the Galaxy S20, S20+ and S20 Ultra had already been leaked. The design, specifications, colors and even prices. The presentation of the S20 was therefore a bit boring without surprising elements. Not only for us, it will also have been painful for those who had to present it for bacon and beans.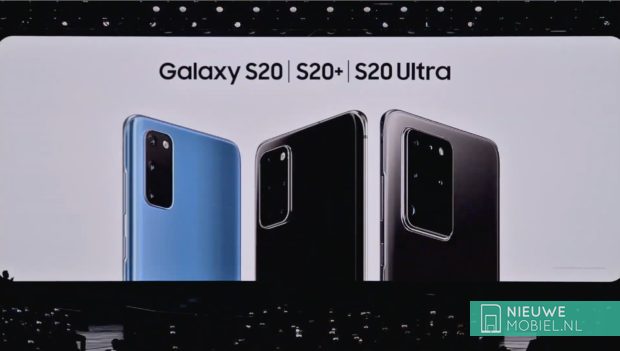 This does not mean that the Galaxy S20, Galaxy S20 Plus and Galaxy S20 Ultra are boring phones. Far from it. Especially the last one, but we'll zoom in on that later. The S20 and S20 Plus are both small updates with slightly larger screens, improved camera zoom and 8K video.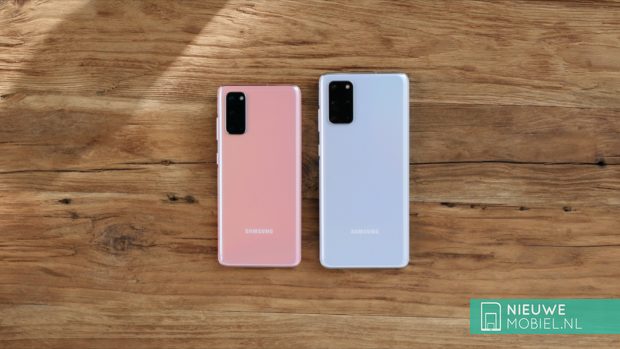 For example, the screen size of the Samsung Galaxy S20 goes up to 6.2 inches with only a small hole for the 10 megapixel selfie camera. The refresh rate of the AMOLED panel increases to 120 Hz, allowing for smoother animations. The two 12 megapixel cameras remain, but the 16 megapixel sensor has been exchanged for a 64 megapixel one. This is used to zoom in, something that is now up to 30x. The result is that you get sharper images when you zoom in. Video now shoots you in up to 8K which is currently of no use to you at all, unless you are one of the lucky ones with an 8K TV. The fact is that the S20 series is reasonably future proof.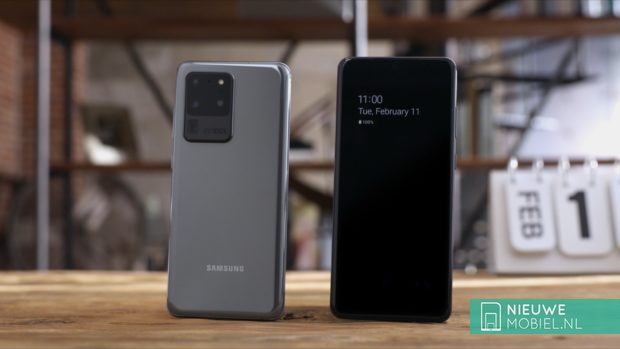 Samsung Galaxy S20 Ultra
Newer is the Galaxy S20 Ultra which does not really have a clear predecessor. At 6.9 inches, the model is even a little bigger. It is the only model with Samsung's new 108 megapixel sensor. Which is big enough to zoom in up to 100x. Because of its size, the sensor also captures more light and therefore does better in low-light situations. The S20 Ultra is also the only model that can be charged quickly with 45 Watts. The rest is stuck at 25 Watts.
S20 in the shop
All models are available from March 6 at recommended retail prices of 899 euros for the S20, 1099 euros for the S20+ and 1349 euros for the S20 Ultra. To soften that price a bit, you seem to get free Galaxy Buds+ temporarily. A gift of 169 euros. In addition to regular 4G versions, special 5G versions are also available. It is not yet clear whether they will come to the Netherlands, it looks as we see it now for those last 2.