With just 2 weeks to go, the official press images of the OnePlus 9 and 9 Pro are all out in the open. In all fairness; they don't give away much extra information. Especially since OnePlus itself has already revealed a lot about the 9 and 9 Pro.
What is immediately striking looking at the OnePlus 9 and OnePlus 9 Pro is how little they differ from each other. Both devices share each other's design and hardly differ in size either. For example, the OnePlus 9 has a 6.5-inch display with a 6.7-inch screen for the OnePlus 9 Pro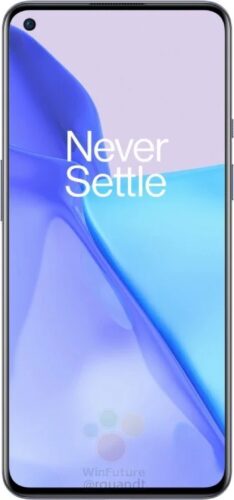 Also WinFuture, the OnePlus 9 will come with a flat screen and possibly a frame made of plastic. If the latter is true then the OP9 follows the OnePlus Nord which also features a plastic frame. The 9 Pro however will almost certainly feature a metal frame.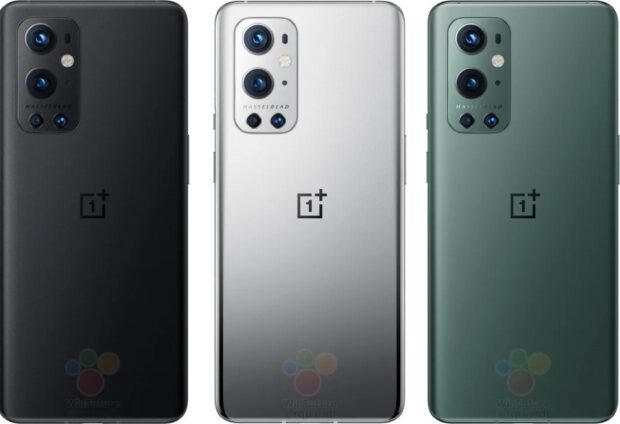 Hasselblad
But looks aren't what it's all about this year. OnePlus wants to focus on the camera instead. That camera was developed together with Hasselblad and that's why we see the name on the rear. The sensor is from Sony but calibrated by Hasselblad. A tweet from founder Pete Lau already showed that the ultra wide-angle camera can shoot without any distortion. This is partly due to the use of FreeForm lenses.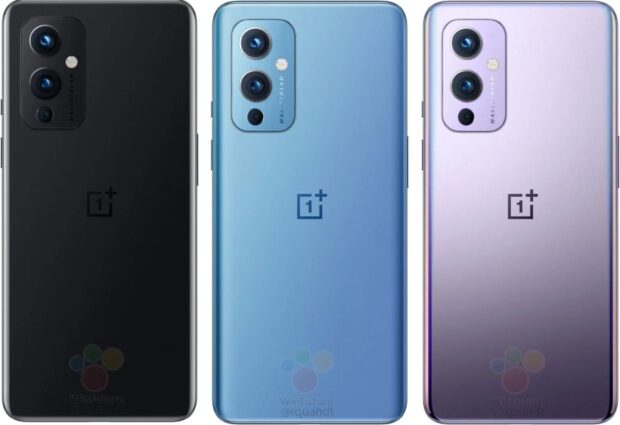 OnePlus 9 launch
The OnePlus 9 Pro will come out in black, silver and green. The black variant may have a rough finish; similar to the Sandstone back of the very first OnePlus phone. The OnePlus 9 is expected to come in glossy black, blue and purple. All prices and missing specifications will be revealed March 23 when OnePlus officially announces both models. That's also when it will become clear if there will be a third simpler model coming out.