After having previously leaked the Samsung Galaxy S21, it is now time for the S21 Ultra. And the new camera layout seems to be a keeper.
You have the entry level Galaxy S21, the larger S21+ and if you want to go wild with the most extensive specifications you go for the S21 Ultra. Pictures of the first one we already had and now it's the turn of the last one. That means that images of the S21+ probably won't take long.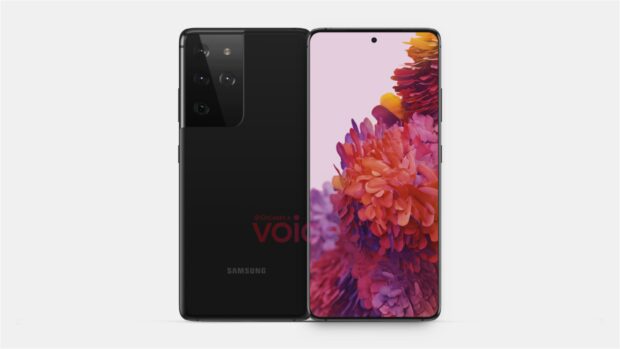 The image shown above is again from Steve Hemmerstoffer which has sources close to Samsung's factory. His work is the result of factory drawings that are transformed by a CAD designer into these kind of renders. Usually they provide a reliable view of the end result.
Camerazoom
We see a camera resembling the S21 but with 4 cameras on the back. In contrast to the S21 the screen is not flat but slightly rounded near the edges. On the back of the S21 Ultra we see an extra camera sensor, possibly to zoom in optically. This makes the camera island even larger taking up almost a quarter of the back.
Exact specifications are always difficult to give from these kind of images so it is waiting for an official launch. Possibly this will come sooner than expected. Samsung usually announces its new flagships in February, but next year Samsung may already be bringing it forward to January.