According to Jon Prosser, the predictor who is also sometimes wrong, Samsung unveils the Galaxy S21 series on 14 January 2021. The serie consists of the S21, the S21+ and the S21 Ultra. The device can be ordered right away from that date and will be in stores as of 29 January.
We have a love-hate relationship with Jon Prosser here on the editorial board. The outspoken Prosser quite often predicts things that are not 100% correct afterwards. Still, his statements are newsworthy and that's why we thought it was worth reporting. Especially because a launch of the S21, S21+ and S21 Ultra comes earlier than usual.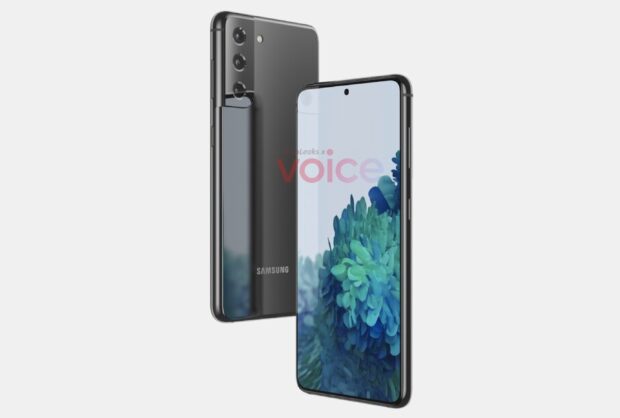 Now this rumor has been mentioned before, so we're not surprised. However, this is the first time that we have heard a date. Prosser expects that from January 29th 2021 the device will be in stores in the colors Black, White, Gray, Silver, Violet and Pink. This is probably not the case for every model. For example, the S20+ was not available in pink just like the S20. Something similar will probably also apply to the S21+ next year.
Galaxy S21 earlier than expected
Samsung always announces its new flagship at the beginning of the year, but usually somewhere around February / March. That it now chooses January is remarkable. Presumably this has to do with the disappointing sales of the S20-series. The coronavirus threw a spanner in the works and forced the manufacturer to revise its strategy. The S20 FE is the result of this and possibly the same type of model will follow for the Note 20 series. An S21 FE is not expected in January, but Samsung is expected to announce a 'One More Thing'.
Free wireless earplugs
According to Korean media that could be a set of free Galaxy Buds. Samsung swung out the headphone port just like other manufacturers. Now, in some countries, AKG USB earplugs were in the box, but before 2021 Samsung may go completely wireless. A Samsung Galaxy S21 with free Galaxy Buds Beyond, the intended successor to the Galaxy Buds Live, could be a decisive factor to purchase them.
(via)