We love to poke fun at Apple for its conservative updates. For example, we wrote that the iPhone SE 2022 is Apple's laziest update ever. But maybe we were a little too hard on Apple because the device brings more than just a new chipset.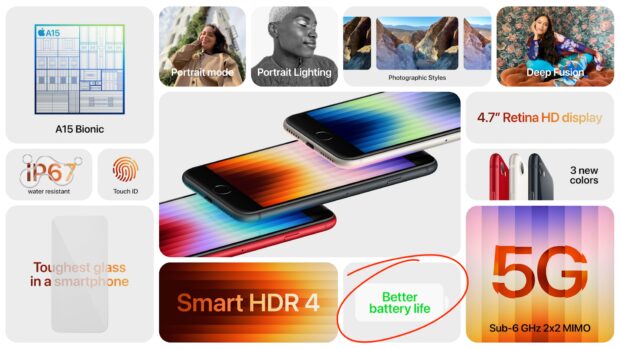 According to a teardown from PBKreviews Apple is using a 2018 mAh battery. The iPhone SE 2020 had a battery capacity of 1821 mAh. That's a solid 10% more.
2 hours longer video
Apple claims that the new iPhone SE can play video as much as 2 hours longer than its predecessor. We can read on Apple's product page that this is mainly due to the "super efficient" A15 Bionic and an improved iOS version. But it is also partly due to a 10% larger battery.