Conflicting reports about the successor of the iPhone SE (2020). This model doesn't get a successor every year, and earlier it was rumored that it wouldn't get a successor any time soon. Japanese MacOtakara, however, has a different opinion about this.
With the launch of the iPhone 12 mini you can wonder if there is still a need for a successor to the iPhone SE 2020. The mini is smaller, it is more powerful but it is also more expensive. And then there's something else that shouldn't be overlooked; sales numbers are lagging behind. Especially when compared to the iPhone 12 and 12 Pro / Max. And so the iPhone SE 2021 becomes to make a lot more sense.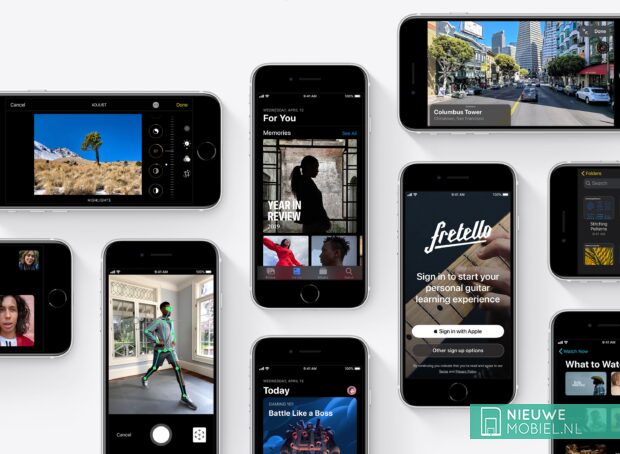 As thinks MacOtakara. This Japanese publication has often made accurate predictions about future Apple products. They even think a SE 2020 successor will come sooner than expected. Possibly somewhere in April. According to their source, a Chinese supplier, the iPhone SE 2021 will be accompanied by the second generation AirPods Pro. These professional earpods will be given a new case. How and what is still unknown.
Few details known
For now, details are stil missing, so we advise you to take this with a grain of salt. Especially since analyst Ming-Chi Kuo earlier predicted that a iPhone SE 2021 wasn't expected in the first half of 2021. Kuo is also known for its accurate predictions when it comes to new Apple products. It's only a matter of time before we know who's right. It is striking that so far little is known about the iPhone SE 2021