According to the usually well-informed people of 9to5Mac, Apple may soon announce a successor to the iPhone SE this month. Besides a possible release date we also have some specs and a possible name.
Apple would settle for the name iPhone SE (2020). For iPhones it is not common to put the year in it's name. For iPads thats a whole different game. Earlier mentioned names like the iPhone 9 and iPhone SE2 didn't make the cut according to 9to5Mac.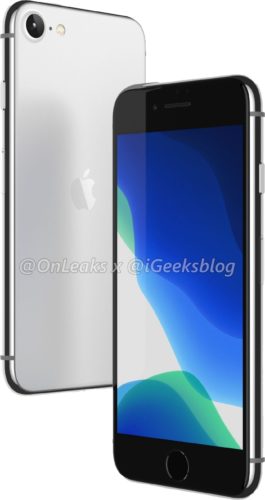 The iPhone SE (2020) looks to be the real successor to the iPhone 8. This is mainly due to the lack of a notch and a screen size of just 4.7 inches. There is still a large group of fans of 'small' iPhones who do not like the post era iPhone X models. Despite the small screen size, Apple does opt for modern components such as an Apple A13 Bionic processor. This is the same processor as in the iPhone 11, 11 Pro and 11 Pro Max.
iPhone SE (2020) versions
Also good news for those who want a small iPhone with lots of storage. According to the same source, in addition to a 64 and 128GB model, Apple also comes with a 256GB version of the iPhone SE 2020. Future color options are Silver (white), Space Gray (black) and Product (RED). Earlier rumors spoke of an entry-level price of $399, converted into €369 without VAT. An announcement may follow as early as Wednesday April 15th.
Image: iGeeksBlog