During its I/O event, Google previewed the yet-to-be-announced Pixel 7 and 7 Pro. These two phones will be released in the Fall, but Google could not resist showing both phones in advance.
It's mostly the looks that we get to see. The Pixel 7 and 7 Pro look a lot like their predecessors. There, Google introduced the camera bar; a strip that houses the various cameras. This gives the current Pixel generation a distinctive and recognizable look. Google is sticking to that for the 7 and 7 Pro.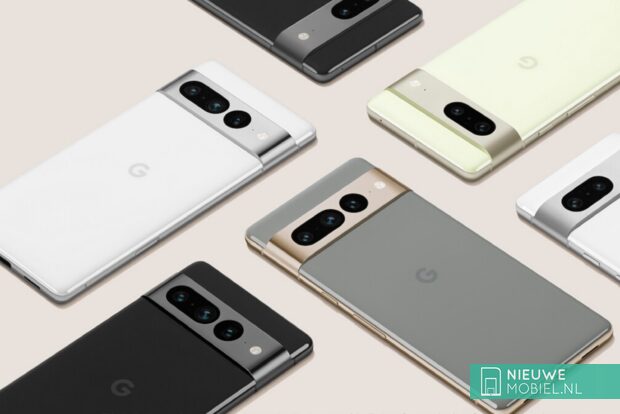 What's more, the camera bar now becomes even more prominent. Instead of black, it gets a color and the aluminum of the side now extends into the camera bar. The Pixel 7 features a dual camera, with the 7 Pro adding a third camera, presumably a zoom camera. Also coming are new colors including Obsidian, Snow and Lemongrass for the Pixel 7 and exclusively Hazel for the Pixel 7 Pro
2nd generation Tensor
We don't know what new features the Pixel 7 series will have; Google didn't tell us. That there will be seems clear because the second-generation Tensor processor powers both phones. That self-developed chipset will undoubtedly enable new features. Google introduced the Tensor chip in the Pixel 6 generation.