During its Unpacked Event Samsung briefly mentioned something very important: updates. Always a difficult subject for Android devices. Samsung, retroactively, promises Android updates for up to 3 generations for devices from the Galaxy S, Note and Galaxy Z series.
Software and security updates remain the Achilles heel of Android devices. If you buy an Android phone for a few hundred euros, you don't really have to expect ever getting an Android upgrade. If you spend a little more then you should be happy if there is 1 update and if you are really lucky then your phone will get 2 updates. Samsung is now leading by example and starting from the Galaxy S10, Note and Galaxy Z models Samsung you will get up to 3 generations of Android updates.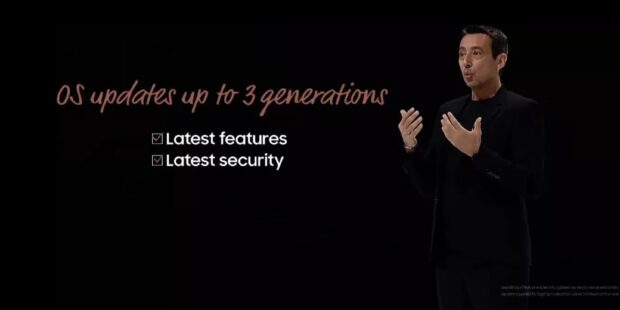 That sounds good, but nothing beats Apple on this subject. Version 14 of iOS will even be released for the iPhone 6s from 2015. But 3 generations is a good start as far as we are concerned. After 3 years, most phones are in need of replacement anyway. Samsung's promise starts retroactively with the Galaxy S10. Also included are the recently announced Galaxy Note 20, 20 Ultra and Z Fold2. Galaxy A models also get updates, but as long as their hardware allows. No hard guarantees where given.
Android 11 + One UI 3.0
Promising updates is one thing, getting them is quite another. As we now know, it takes some time for Google to come up with an Android update and the manufacturer to roll it out on your phone. This has several reasons and has gotten better in recent years but it always takes some time. Especially compared to Apple.
Fact is that Samsung is working hard at Android 11 and Samsung's own One UI 3.0. Currently the beta opened to S20, S20+ and S20 Ultra owners from China, Germany, India, Poland, South Korea, the United Kingdom and the United States. When Android 11 is available for Samsung phones: your guess is as good as ours.
(via)