According to insider @UniverseIce, the Galaxy S22 will be a bit smaller than its predecessor. Rumors about this were already circulating when it became known how big the battery of the S22 would be.
Smartphones have been getting slightly bigger for years. But apparently we're reaching a limit because the upcoming Galaxy S22 will actually be smaller. Smaller than the S21 and even smaller than the iPhone 13. The Galaxy S model has always been bigger than its iPhone counterpart.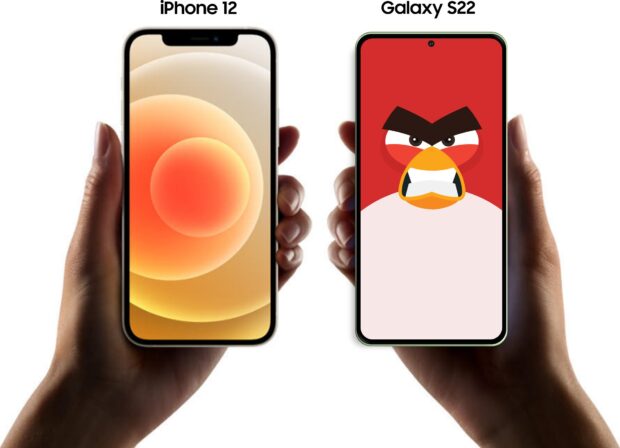 This rumor is brought to our attention by @UniverseIce who more often than not manages to bring us accurate information. According to this source, the Galaxy S22 will have a 3700 mAh battery. That's 300 mAh less than is found in the Galaxy S21. But with a smaller screen size of 6.06 inches, that's easily justifiable.
More differentiation
Making the Samsung Galaxy S22 smaller creates more differentiation between the Plus and Ultra. Making the more expensive Plus a bit smaller as well would allow Samsung to drive more users to that model. At the moment there is only a minimal difference of 0.1 inches between the S21 Plus and S21 Ultra.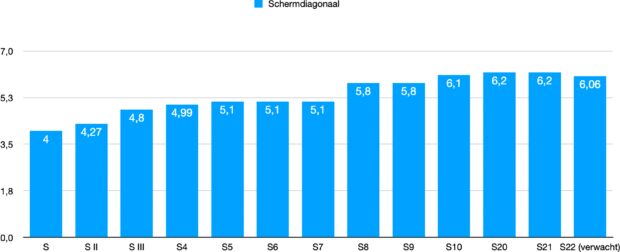 Moreover, Samsung would then get a mini Galaxy S in its line up. Something that is currently missing. If this rumor is true, it would be the first time that Samsung would bring a new Galaxy S model with a smaller screen. In previous years, the screen either grew or remained the same.