Those who currently want an iPhone with a 120Hz screen should go for the iPhone 13 Pro or iPhone 13 Pro Max. This has a ProMotion screen that refreshes images up to 120 times per second making animations and transitions look smoother. The entry-level iPhone 13 and iPhone 13 mini stick to 60Hz maximum. Apple is applying that same distinction for 2022.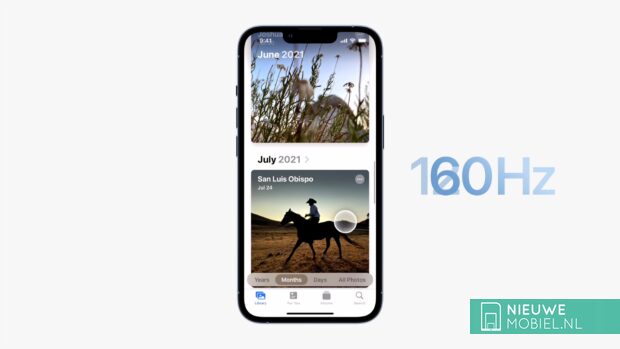 120Hz has been common for Android phones for years, even on cheaper models. Yet this doesn't feel as smooth as an iPhone with a 120Hz display. That's because of how Android and iOS deal with animations. iOS handles such animations much more smoothly than Android. So an Android with a 120Hz screen feels much smoother than an Android with a 60Hz screen. In comparison, an iPhone with a 120Hz feels marginally smoother than an iPhone with a 60Hz screen.
Perception: one does the other doesn't
And so, as far as we're concerned, there's no need to write off the immediately iPhone 14 because it "just" has a 60Hz screen. We also hear from customers that some do not even see the difference between 60 and 120Hz. So it's not bad if your future iPhone has a lower refresh rate.
(via)