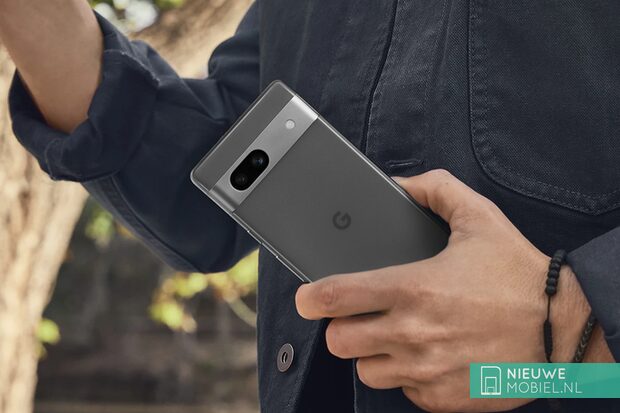 Better, but also more expensive
The Pixel 7a is a substantial upgrade over the 6a. Like the Pixel 7, the screen now has a higher 90Hz screen refresh rate, has the same powerful Tensor G2 processor, features a higher camera resolution of 64MP, and can now be charged wirelessly.
With this, Google deprives us of many reasons to choose the more expensive Pixel 7. Although the Pixel 7a gets a higher price than we are used to from Pixel A devices. The price goes up 50 euros and now starts at 509 euros. Google risks targeting the same target audience with both devices, negatively influencing sales.
Exclusive Coral version
Google brings the Pixel 7a out in four colors, keeping the coral-colored version for itself. The blue (Sea), white (Snow), and gray (Charcoal) are also available elsewhere. Only one model with 128GB of storage is available, which is not expandable.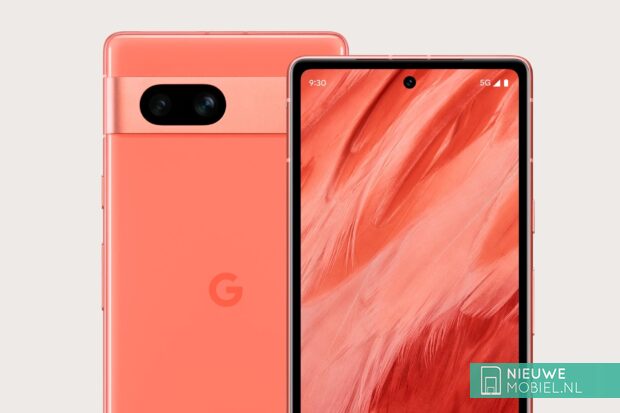 Magic Editor
Perhaps the most significant upgrade goes to the camera. Google is finally saying goodbye to its trusty 12MP primary sensor. Instead, the Google Pixel 7a features a 64MP primary camera whose sensor is 72% larger than on the Pixel 6a. This results in 44% more light intake. This, combined with the faster Tensor G2, makes the camera better and faster.

Zooming can be done up to 8x digitally thanks to Super Res Zoom. This still results in sharp images thanks to machine learning. Furthermore, the device gets exclusive Pixel features such as Magic Eraser and Photo Unblur. Later, Magic Editor will also be rolled out. This will allow you to edit photos with the help of AI. In addition, Magic Editor can move people and objects, make skies more blue, and remove unintended objects.
Temporary with free Pixel Buds A series
The Google Pixel 7a is available immediately and comes with free Pixel Buds A earbuds worth $100 until May 21.