As expected, the day after the appearance of renders of the S21, footage of the S21+ also arrived. Samsung is no longer able to stop the flow of leaks. Yet we are still waiting for the official images of the S21 Ultra.
It is Roland Quandt from Winfuture who published the images below. He is no stranger to leaking unannounced phones, he previously leaked images of the Note20, Mate 40 Pro and the OnePlus 8. He can no add the S21+ to this impressive list.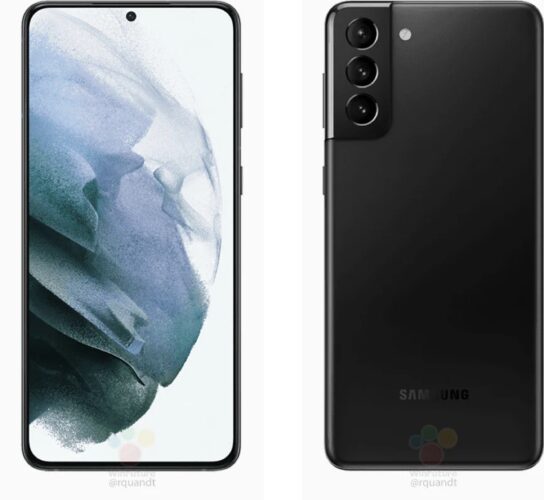 These renders clearly show that there is still some kind of chin at the bottom of the screen. Apple was the first to completely eliminate that chin, followed by Google, but Samsung still hasn't managed to fully remove it. The biggest difference between the S21+ and the entry S21, besides the size, are the available colors. For example, the S21 is expected in Phantom White, Phantom Gray, Phantom Pink and Phantom Purple while the S21+ comes in Phantom Silver, Phantom Black and Phantom Violet. The S21 Ultra gets even fewer color options, as only the relatively boring Phantom Silver and Phantom Black are available.
Glass and plastic
It is also expected that the Galaxy S21 will have a plastic back, possibly reflected in the starting price, while the S21+ will have a more premium glass back. The entry-level Note 20 also got a plastic back, which does not seem to have disappointed Samsung. All this will probably become official on January 14th, when Samsung is predicted to announce its S21 series.