The Galaxy S21, S21+ and S21 Ultra announced on January 14 are in stores as of today. According to Samsung, preorder numbers are 150% higher than that of the S20, although it should be noted that the S20 series was less successful than its predecessor.
After the disappointing success of the S20 series, Samsung came up with the S20 FE (Fan Edition). A cheaper alternative but still with high-end specifications. The S21 and S21+ are best described as successors of the Fan Edition rather than the S20 and S20+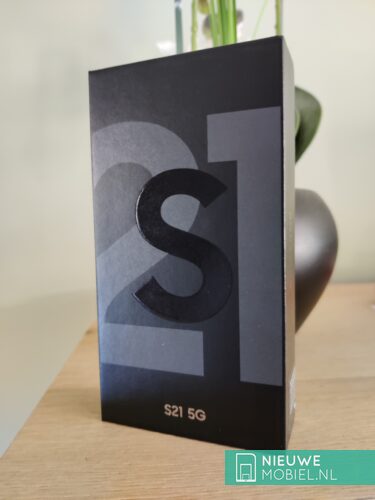 The screen resolution went down and the camera specifications did not change. Samsung even went a step further by leaving out the memory card slot and the charger. All of this does result in a lower price. How different is the S21 Ultra. This device is an impressive list of improvements. But that is also reflected in the price.
Galaxy S21 and S21+
A new strategy for the S21 and S21+ that have to rely on the renewed appearance where especially the rear camera stands out. Both devices are much more powerful than their predecessors, thanks to the renewed Exynos processor, which this time is better than Qualcomm's Snapdragon counterpart.
Differences between the S21 and S21+ are the screen (6.2 versus 6.7 inches) and the battery (4000 versus 4800 mAh). For better camera performance, you'll have to go with the Galaxy S21 Ultra this year. Prices of the Galaxy S21 start at €849 while the S21+ costs at least €1,049.
Galaxy S21 Ultra
Not only does the S21 Ultra have a 108MP camera with good autofocus this year, it is also the only one that has a 10x optical zoom thanks to a perioscope lens. Also, the Ultra is the only one to feature a new type of AMOLED screen that is more energy efficient and has S Pen support. Also, the Ultra is the only one with a sharper Quad HD resolution. Unfortunately, with a suggested retail price of € 1,249, the Ultra is also the most expensive of the S21 series.
Galaxy Buds Pro
Besides the S21 series, Samsung also announced the Galaxy Buds Pro. These True Wireless Earbuds feature active noise cancellation (ANC) thanks to 3 built-in microphones. An 11mm woofer takes care of the low bass sounds while the 6.5mm tweeter takes care of the mid and high tones. Together this should provide a rich and balanced sound. The in-ear plugs come in a smaller than usual case but with a considerably larger battery than the Buds+. Prices start at € 229.