Today Google finally announced the long-awaited Pixel 4a; an inexpensive Pixel phone with non-waterproof plastic body and a fantastic camera. Also remarkable was that the company announced the arrival of the Pixel 4a 5G and Pixel 5. These will follow in the autumn.
Usually manufacturers don't give statements about unannounced products. But Google likes to do things a little bit different. In addition to introducing the long-awaited Pixel 4a, Google reports that the Pixel 4a 5G and Pixel 5 will arrive somewhere during the fall. We don't have images of those last 2. We do have images of the Google Pixel 4a, although the 5G version will undoubtedly look a lot like that.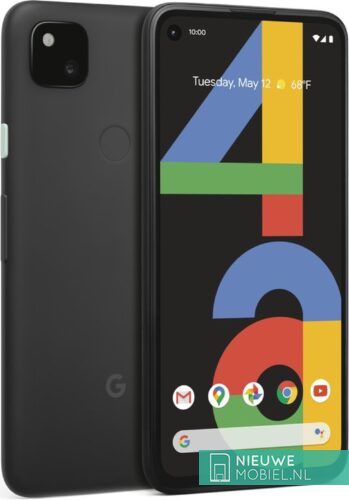 The biggest advantage of the 4a is its price. With a recommended retail price of $349, the device is not expensive at all. For this money you get a device with the following specifications:
Borderless 5.8 inch OLED display
Single 12.2 MP camera with f/1.7 lens and OIS
8 MP selfie camera in punch-hole
128 GB storage (not expandable)
Qualcomm Snapdragon 730 processor with 6 GB of RAM memory
3140 mAh battery, no wireless charging
So the thick screen bezels of the Pixel 3a and even the Pixel 4 are finally gone. Google switched to screens with a so-called hole-punch. What Google did remove is a larger XL model. The Pixel 4a XL was canned and does come to market despite earlier rumors. That makes choosing something simpler although we would have liked to see a slightly larger battery in the 4a.
Competitors Pixel 4a
The competitively priced Pixel 4a will go head to head with some other premium mid-range models such as the Apple iPhone SE (2020) and the OnePlus Nord. The latter features a smoother display with 90Hz refresh rate. And Apple's competitor has a much more powerful processor. Expect the 4a in stores in the US, Canada, the United Kingdom, Ireland, Germany, France, Japan, Taiwan and Australia.